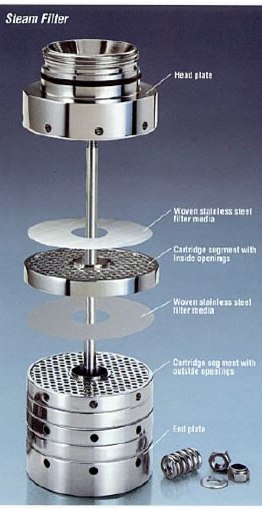 The patented segmented construction of MICROPURE filters offers significant advantages over conventional cartridge filters (shown above). Steam flows into the openings on the outside of each segment disc and passes through the filter and into an adjacent disc. Filtered steam exits through the opening at the center of the cartridge, free from contaminants that can affect the quality of your product.
Why you need Culinary Steam
Culinary Steam filters are an essential part of any processing facility. They will help protect equipment and process filters from damage. They can remove debris and scale that are present in steam lines and systems. By ensuring quality steam, you can reduce your downtime and increase your processing efficiency.
Culinary rated Steam Filters are filters remove 95% of particulates 2 microns or lager. Rest assured with Micropure absolute rated filter media that you will be removing 99+% of particulates at your chosen micron level. Micropure offers media in 1, 2, 3, and 5 micron ratings to fit your exact requirement. By using a Micropure Steam filter, your steam used in mixing, agitating or cooking will be free from contaminates that could possibly spoil the appearance, smell, or taste of your final product.
A Stainless Steel housing and a segmented element design support the filter media. This design helps maintain its integrity and absolute rating under conditions that cause conventional sintered media to disintegrate and lose effectiveness. Micropure Filter media can be easily cleaned or back flushed in place removing the need for acid cleaning or frequent disposals. Our segmented design allows you to only have to replace the filter media instead or having to replace the entire element. This will offer you a substantial cost savings compared to a typical sintered or pleated element.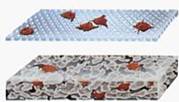 The illustration depicts how Micropure Filter media offers a superior solution to the standard competitor cartridge. Our media will trap contaminants and keeps them on the surface making cleaning and regeneration simple, easy and effective. The competitor's filter element will absorb the contaminants. This makes cleaning elements difficult and regeneration will not remove all of the particles absorbed by the filter element. Once Regeneration is complete, the element will not be able to maintain its original micron or PSID rating.
MICROPURE has the Culinary Steam filter size you need from 10 lbs/hr to 16,500 lb/hr (at 100 psi, 3 um grade). If your application pressure, temperature or steam flow rate changes, you can often keep the same housing. By changing the media porosity or the number of segmented filter discs you can meet your new requirements. With MICROPURE, culinary steam filtration is simple, effective and cost efficient.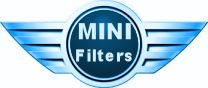 If you have a small application or a small budget the Culinary Mini Filter Series might be the solution to your filtration needs. The segmented element design, great quality and exceptional features at a lower cost to you.
Click here for Culinary Steam Mini Filter Series information >>
Not sure what style you need? Read more about Mini vs Standard Housing Styles here >>
---
Articles of Interest:
Read More Case Studies Here