Micro-Series
Finite's Air and Gas Microfiltration Products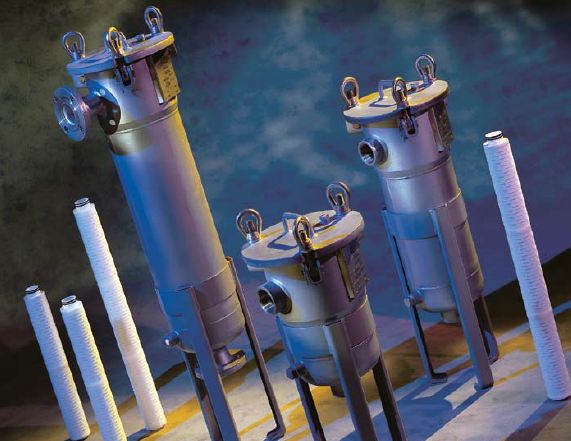 Membrane Elements and Housing Assemblies For:
Semiconductor/Microelectronics
Medical/Pharmaceutical
Food and Beverage
Finite® Filter's Micro-Series filters are designed to provide absolute rated membrane filtration for the pharmaceutical, semiconductor, and for the food and beverage markets. Our pleated membrane media offers absolute removal ratings for contaminants as small as 0.01 μm while providing lower differential pressures than competitive membrane products.
Finite®s pleated PTFE media has the the highest efficiency and lowest pressure drop at rated flow in the filtration industry. These important factors provide substantial savings to you, our customers.
All of the filter housings are constructed of 316L stainless steel and have a max. pressure rating of 150 PSIG/10 bar. Connection sizes range from 1" NPT - 6" flange.
Industries & Applications
Semiconductor/Microelectronics

Clean, dry air (CDA) final filters
Hard disk manufacturing
Automated disk testers

Wafer drying systems
CDA to replace use of nitrogen
Wafer polishing equipment

Pharmaceutical/Medical

Bag cleaning
Laboratory air
Filtration of bulk gases

Bottle filling machines
Venting of holding tanks
Gas calibration equipment

Food and Beverage

Aseptic packaging
Blow molding
Purging

Air bearings/motors
Conveying
Tank padding
Typical Clean, Dry Air (CDA) Installations